The 2nd Annual Designer Toy Awards Winners!
The 2nd Annual Designer Toy Awards Winners!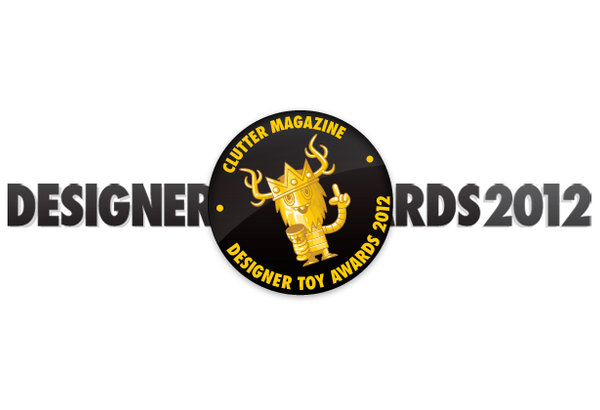 The wonderful 2nd Annual Designer Toy Awards Ceremony at Providence NYC has just concluded and all the winners have been announced… the night was filled with rejoicing and enjoyment, but what you really want to know is: Who won what?
Best Licensed Product: Android by Andrew Bell
Best Blog: Spanky Stokes
Best Online Toy Store: Rotofugi
Best Plush Design: Nosellots - Lyle Bean by Scott Tolleson
Best Toy from a Comic: Deady: Big in Japan by Voltaire
Best Collection: Sara Harvey
Best Self-Produced: Ice Scream Man by Brutherford
Best Collaboration: Wish Come True by Friends With You x Hello Kitty
Best DIY Platform: Munny by Kidrobot
Outstanding Production: Nightmade Bed Monster by Amanda Visell & Itoken Park
Best Mini Series: Outlandish Mini Figure Guys (OMFG) by October Toys
Best Sofubi: Debris Japan by RESTORE
Best Toy Store: Rotofugi
Best 1/6th Scale: Crazy Children King by Michael Lau
Best Customizer: J★RYU
Fan Favorite: WolfGirl by Shea Brittain
Break-Through Artist: L'amour Supreme
Brand of the Year: Kidrobot
Artist of the Year: Chauskoskis
Toy of the Year: Lilitu by Tara McPherson & Kidrobot
And, of course, Clutter Magazine presented the Lifetime Achievement Award to… Israel "Lev" Levarek, the owner of Toy Tokyo!
Keep your eyes peeled to our site for some pics from the event in the near future… Don't you want to know which artists were rubbing elbows with which other luminaries? Of course you do…