Designer Toy Awards Voting Begins!
Designer Toy Awards Voting Begins!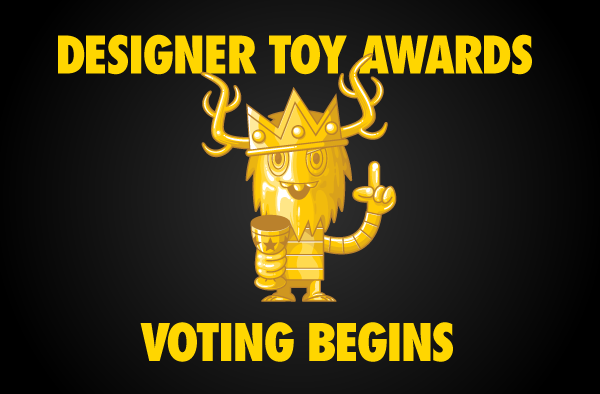 Thank you to everyone for all the wonderful nominations in the 3rd Annual Designer Toy Awards! Now the difficult part begins and we need your help to do it… The next stage of the awards is to create the Shortlist of 2013's FINALISTS and this is where YOU come in! 
Each category has to be narrowed down to the top 9 entries and, to do this, we are looking to you. You can vote in each and every category once per 24 hours, so keep coming back and making your voice heard!
The highest voted upon nominees in the categories will become the Finalists, with you — the public — picking at least half in each category!
So log in (or register) to the Designer Toy Awards and get voting!