PHOTO RECAP: The DTA Dunny Show at The Clutter Gallery!
PHOTO RECAP: The DTA Dunny Show at The Clutter Gallery!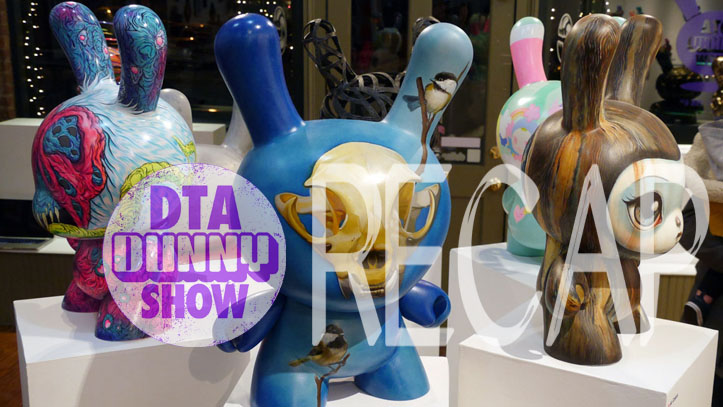 This weekend (Jan 10th) marked the opening of the 1st annual "DTA Dunny Show," a group art exhibition produced in partnership between the Clutter Gallery and Kidrobot. Featuring a fantastic array of 20-inch and 8-inch one-of-a-kind, custom Dunnys, the much anticipated show was a huge success. Attendance was fantastic, even if it was brutally cold (damn NY winters!!), and the artwork was nothing less than exceptional. Proceeds from this exhibition are going 100% towards funding The Designer Toy Awards, so thank you to all of the artists who took part! And of course to our amazing partner Kidrobot!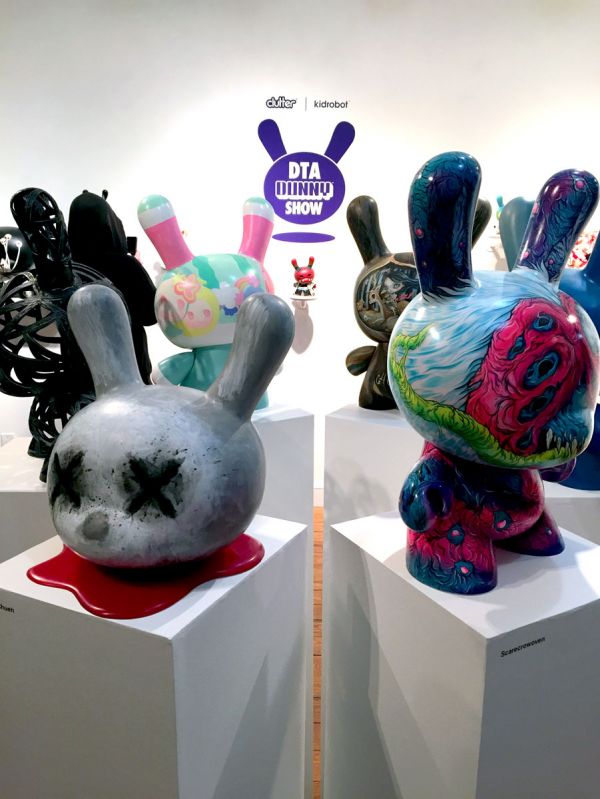 The exhibition will remain on display until February 6th, 2015 at The Clutter Gallery's 163 Main Street location in Beacon, NY. For those interested, remaining pieces from the show are available online HERE now.

The list of participating artists includes: 64 Colors, Artmymind, Bwana Spoons, Carson Catlin, Davemarkart, DeeTen, Dolly Oblong, Gabriel Carpio, Grimsheep, J*RYU, Jenn & Tony Bot, Jesse Hernandez, Jon-Paul Kaiser, Josh Mayhem, Lou Pimentel, Luke Chueh, Mike Fudge, Ryan the Wheelbarrow, Scarecrowoven, So Youn Lee, and Wuz One.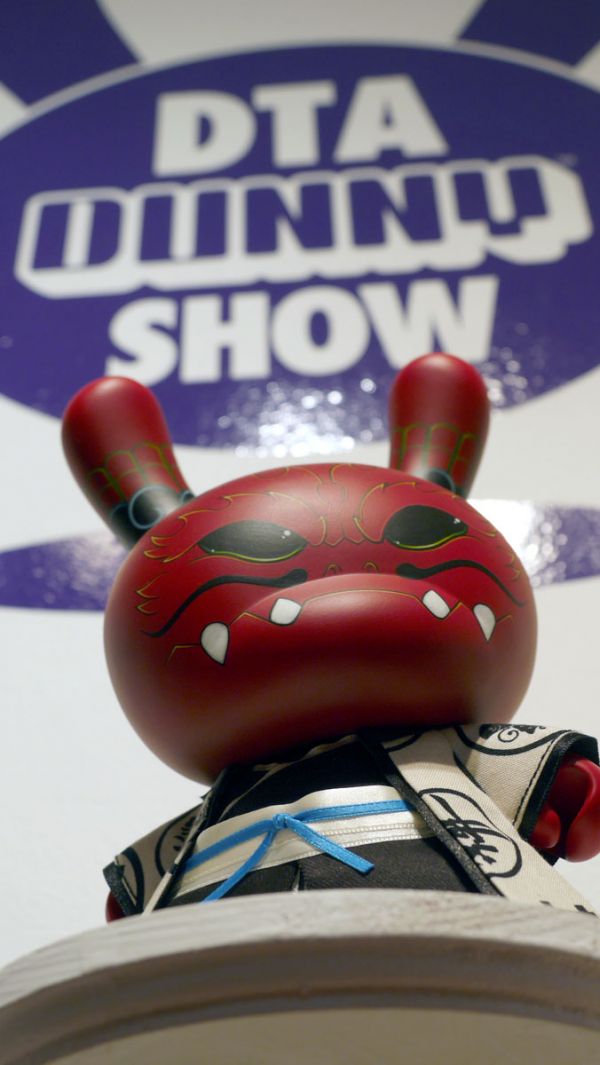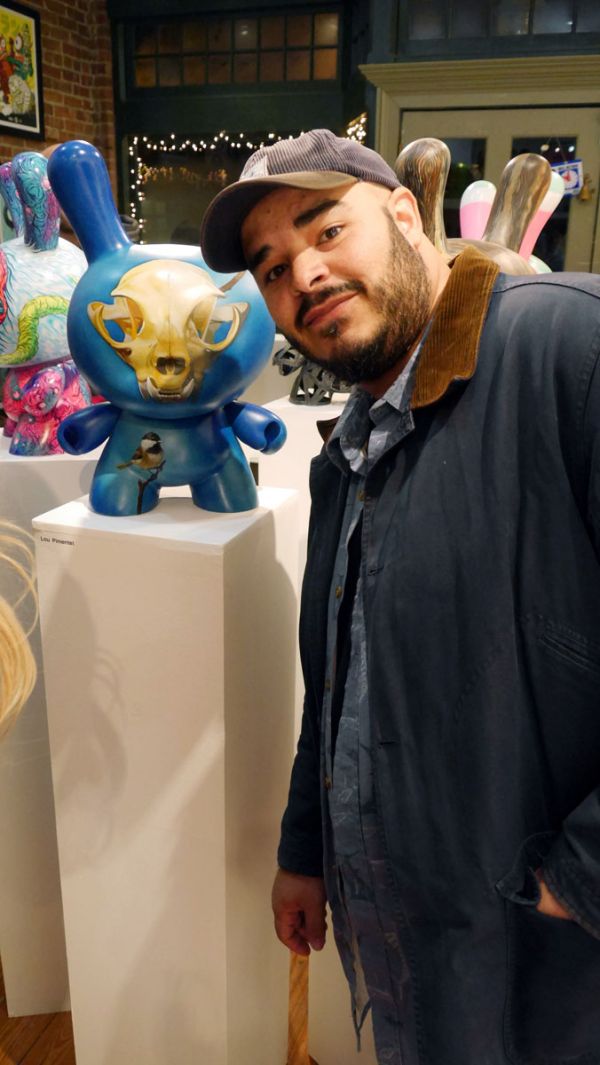 - Lou Pimentel next to his 20" custom Dunny